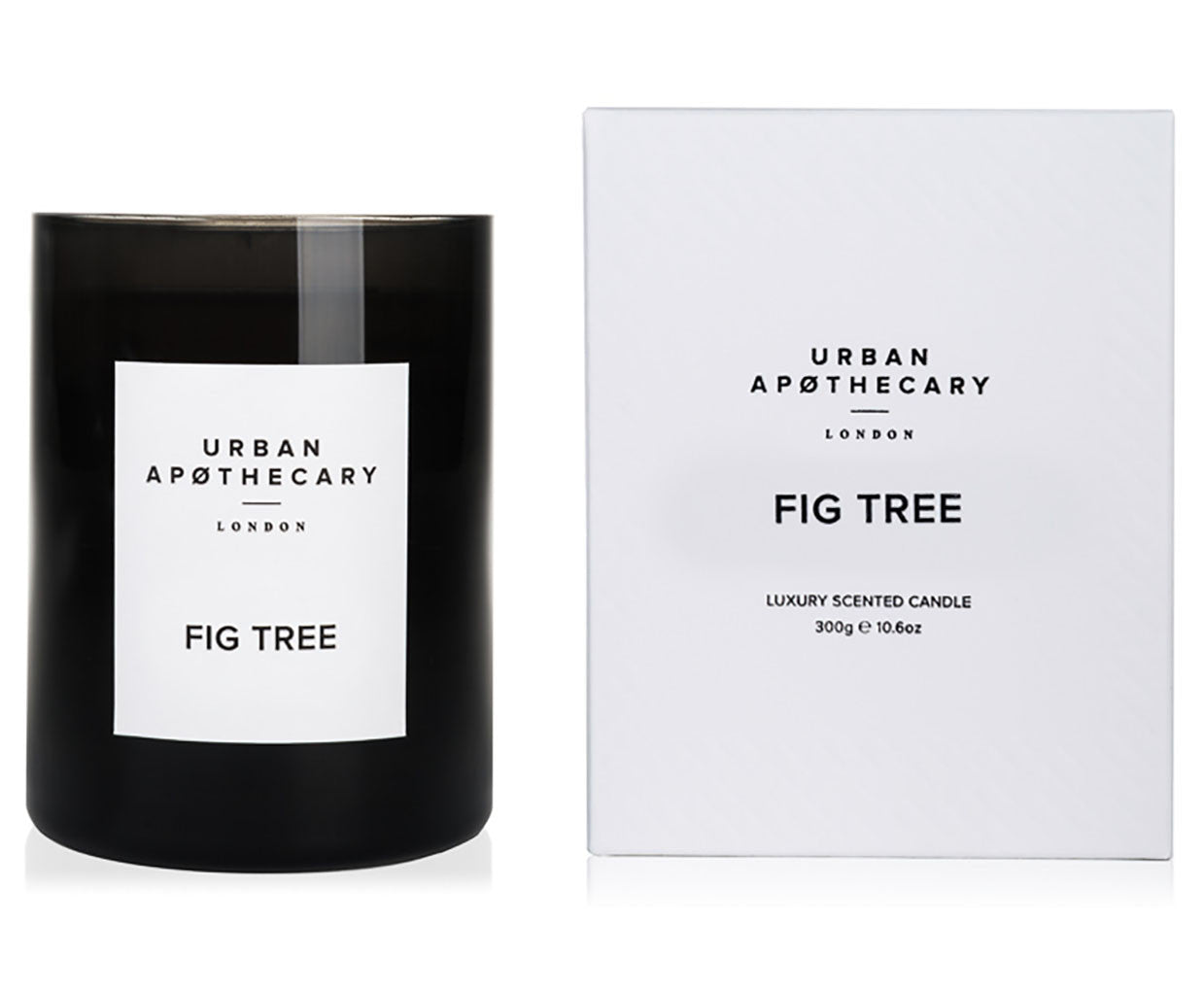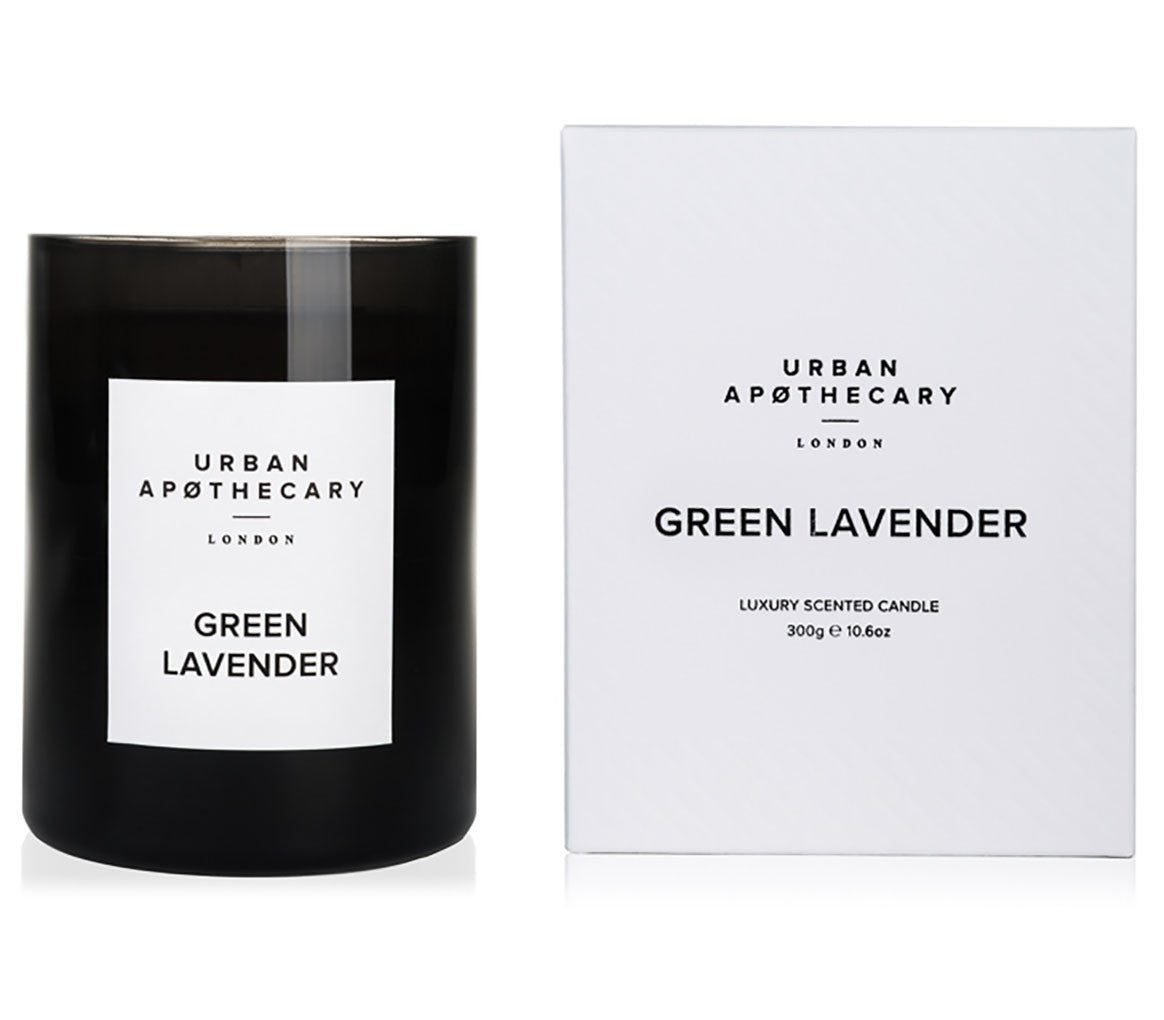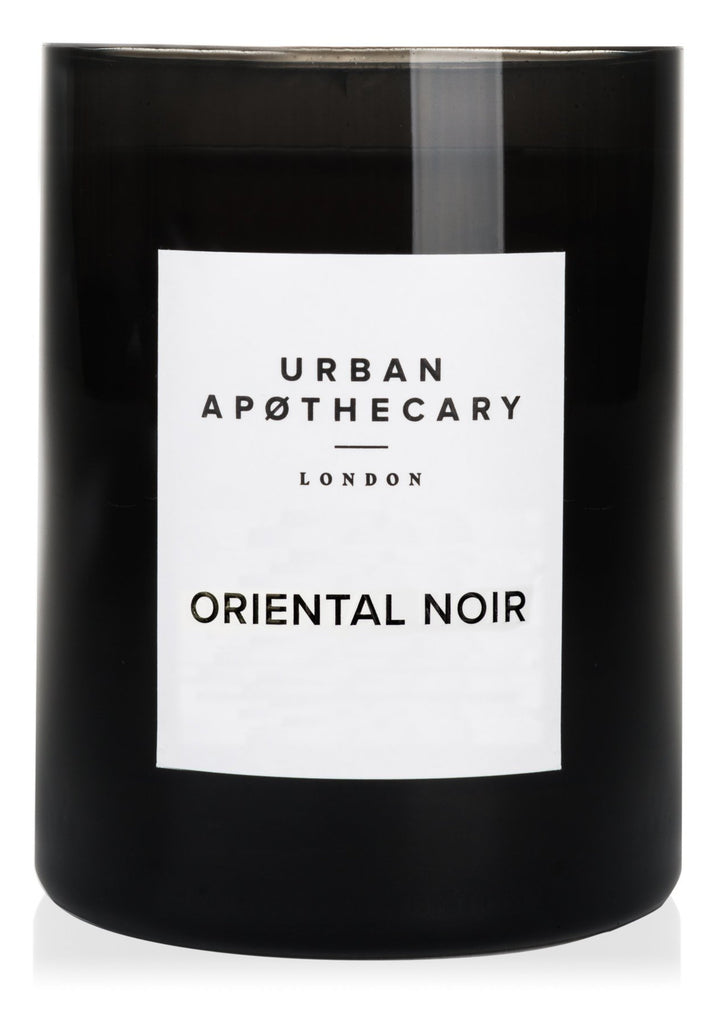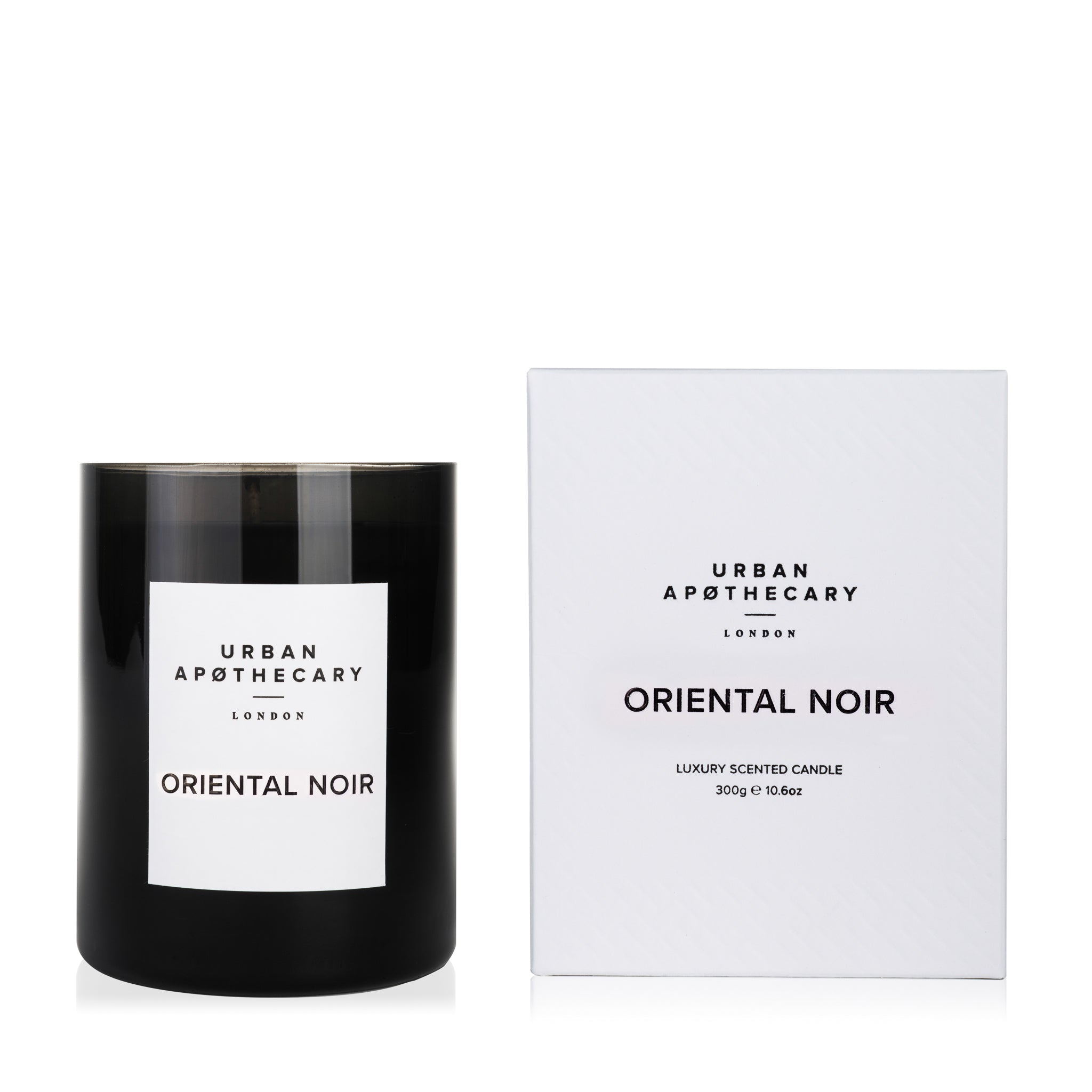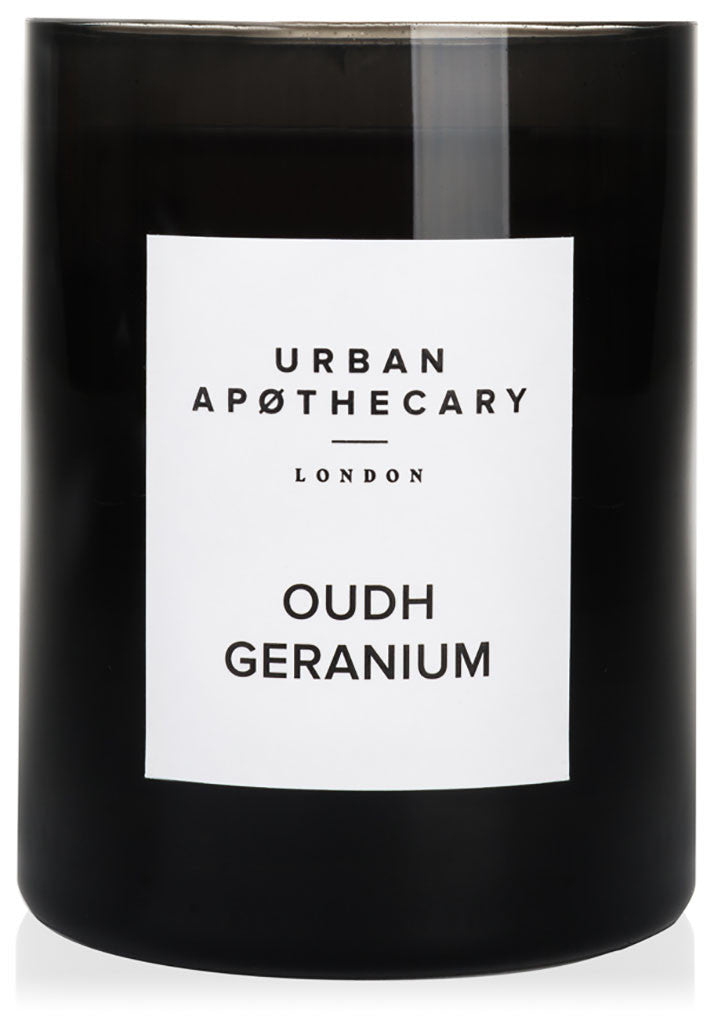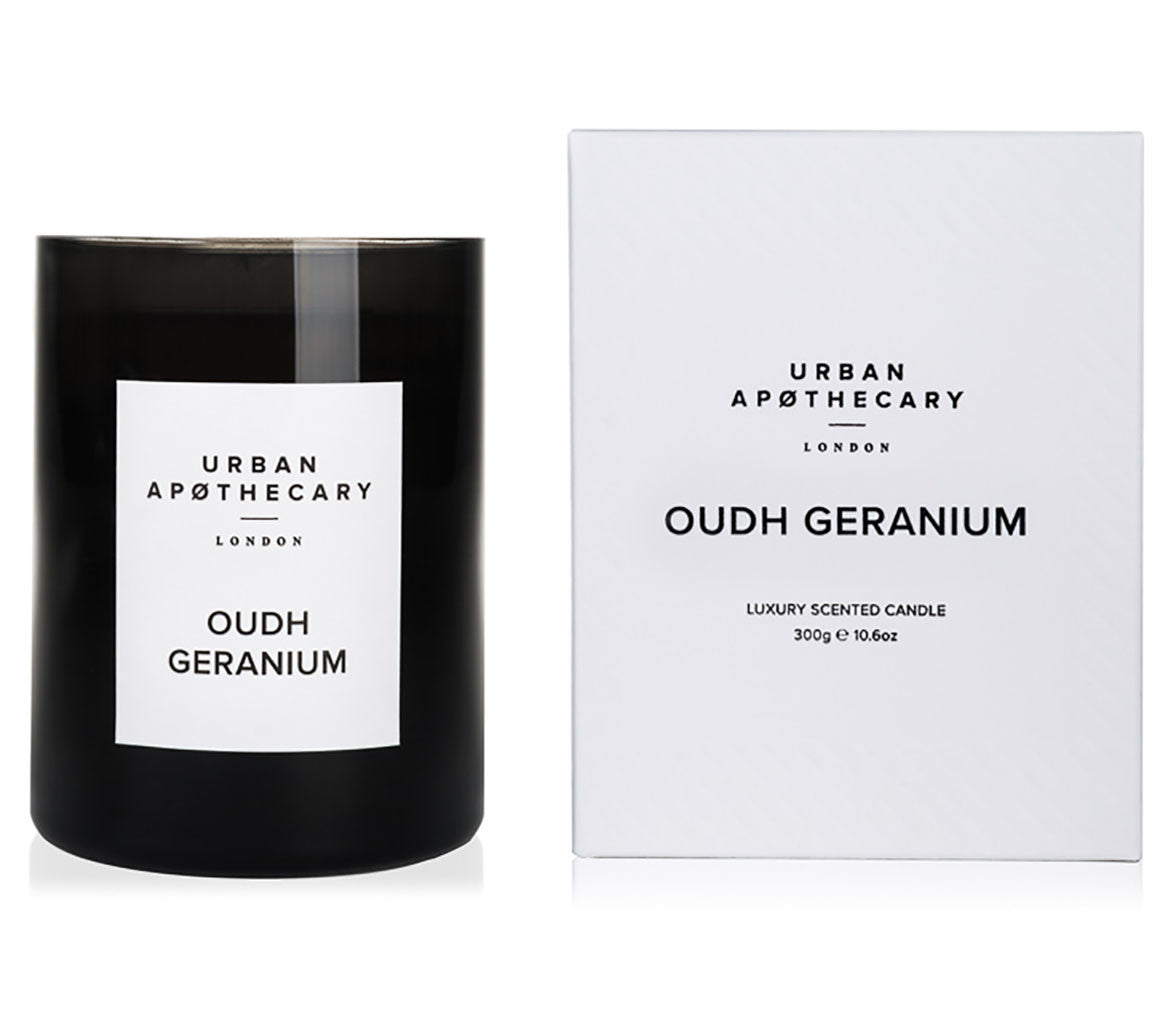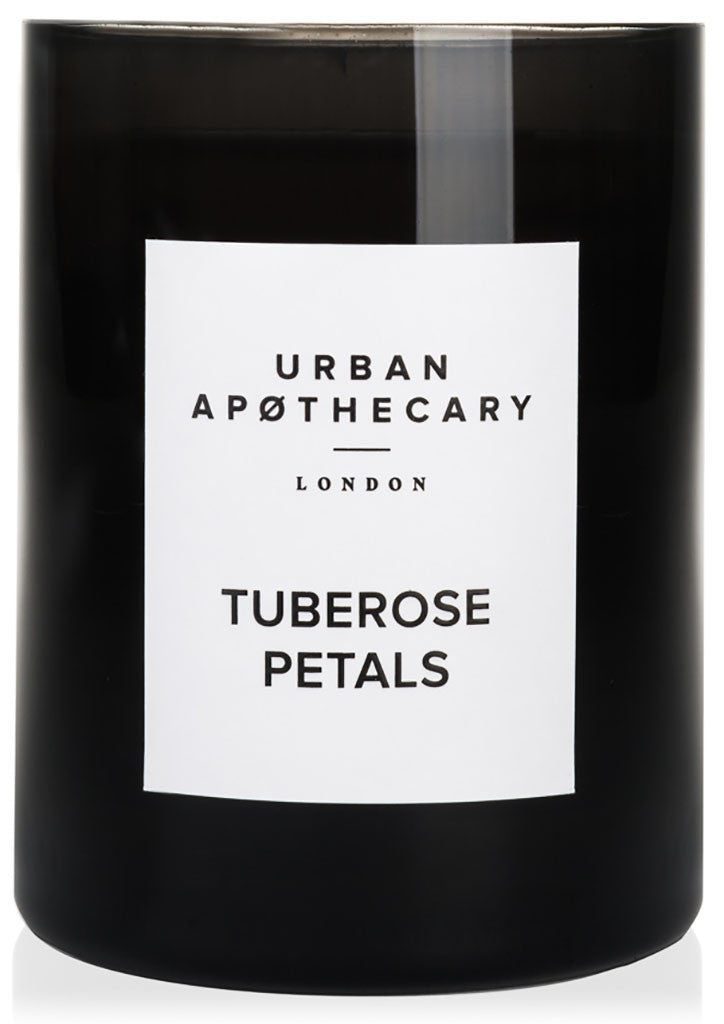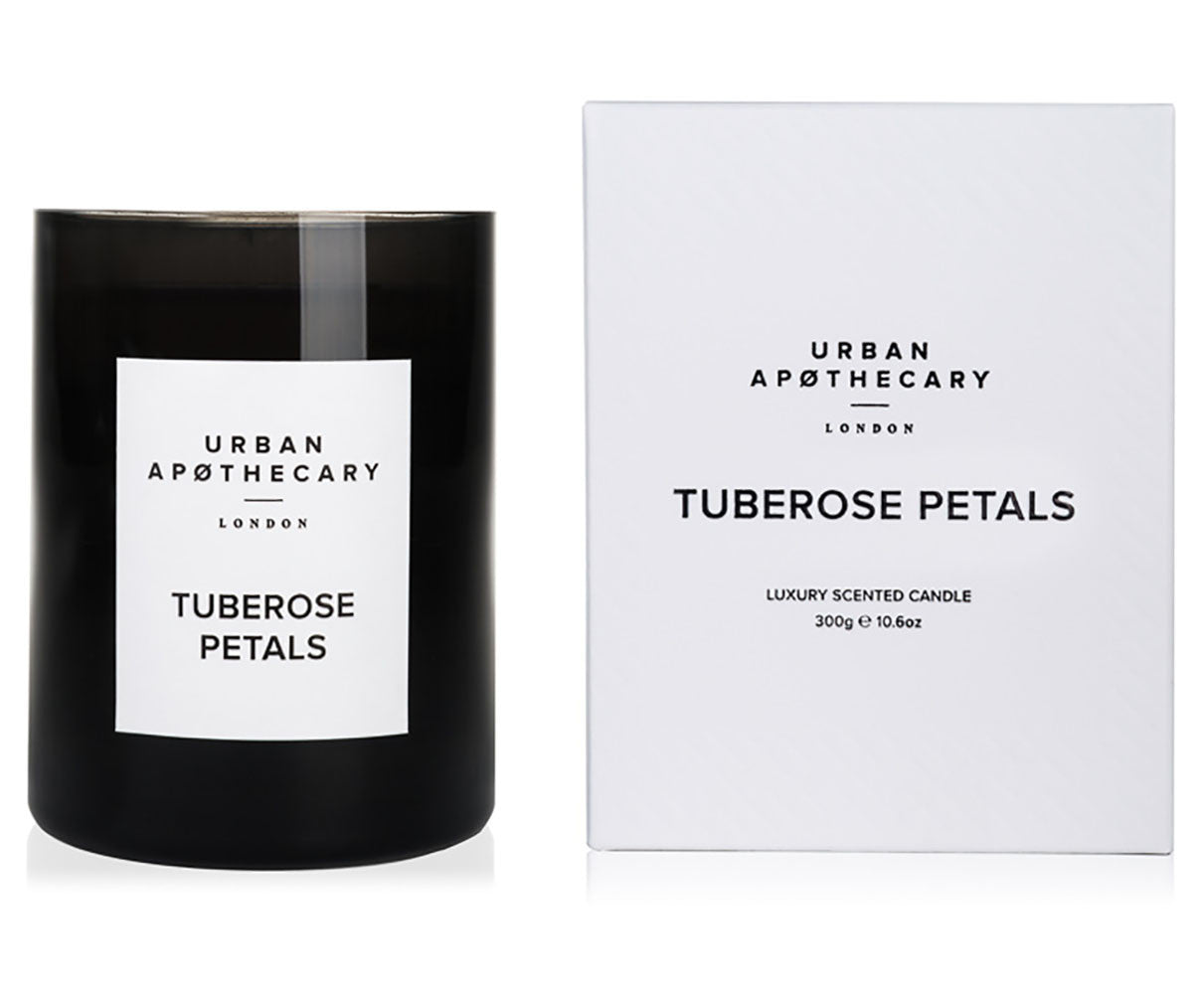 Urban Apothecary Luxury Candle
Sale price

$ 52.00
Regular price
(/)
---
Urban Apothecary candles are made in their own candle factory in England.
Skilled artisans precisely blend fragrance with wax, and hand-pour into the unique candle jars. Each one is created with perfection and love. 
Urban  Apothecary works with natural materials where they can, choosing soy wax and cotton wicks for the key candle components. This combination quickly and consistently infuses air with fragrance.
Delight in the beauty of candlelight and set memories in motion with drifting clouds of evocative scent.
This luxury candle is hand poured in England by skilled artisans.
Mouth blown glass combined with the perfect blend of fragrance, natural soy wax and cotton wick creates a scented expression that will infuse interiors with luxurious scent for up to 60 hours.

Fig Tree: Fresh and reviving. At first the green and crisp scent of fan-shaped fig leaves from treetop canopy rises. Next the senses are drawn down through nuances of milky coconut and fruity-floral violet, the scented impression of fig's luscious purple fruit. Finally, cedarwood imagines the scent of tree bark.
Green Lavender: Soothing and clean. Lavender's familiar timbres and the enticing fresh scent of aromatic plants are combined here, as if they've been plucked straight from an apothecary garden. Notes of sparkling and pure lemon balm, spearmint and clary sage, add a green leafy accent that when underscored with soft trails of orris and white musk, transforms the everyday into extraordinary.
Oriental Noir: Daring and dark. An oriental that beautifully entwines the aromas of extraordinary florals, soft spices and woods. Like the moon rising in the exotic East, the perfumed particles of sweetly powdered white orchid and lily, intensified by the heat of nutmeg and clove, infuse magic through the air. The unexpected addition of a smooth and velvety coffee note, patchouli leaves and black vanilla pods, brings a lasting, luxurious depth.
Oudh Geranium: Majestic and rich. Oudh is one of the most highly valued ingredients of the perfumer's palette. This rare and resinous wood from a tropical tree is loved for its smoky and aromatic woody character. In this oriental composition, the unique scent of oudh is freshened with geranium's rosy tones and deepened with smooth notes of amber, vetiver, patchouli and praline.
Tuberose Petals: A mesmerizing memory of India, recalling the sultry scent of heady white flowers drifting from hanging garlands. Tuberose is a mysterious botanical that releases its carnal, buttery scent at night. The heady petals are carefully gathered from flowers that bloom just once a year. In this dusky aroma with narcotic allure, fresh notes of green leaves, bergamot and the sensual heart of tuberose sit on a base of spicy carnation, sandalwood and creamy coconut.
** This item is subject to a $10 flat rate shipping charge; for standard shipping.
Choose options